Key Programming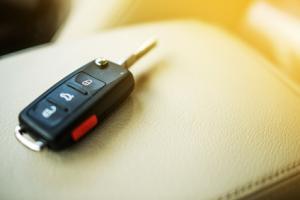 At Drivecars we carry all the latest and most update equipment to allow us to work on your vehicle and we constantly add new devices when they become available to ensure we stay ahead of our competitors and above main dealer level to provide you with the best service possible.
Under government directive all new model vehicles manufactured from 1995 require a transponder or chip in the key as additional security. Unless the car can communicate with the chip, the engine will not start.
Drivecars can programme these transponders and we can also obtain the security details for your vehicle if required. In most cases we can programme new keys to most vehicle makes at the roadside.
We can also provide:
Key Deleting - When we make new keys for you, we can invalidate the old ones if they have been lost. We ensure the data is deleted to ensure no access can be made to the vehicle.
Lock decoding - If you wish to remove your lock yourself, we can decode it and make a key to fit.
Pin code extraction - If you require the security codes for your car, we can find this information out for you.
Eeprom - If all keys for a vehicle have been lost, it is possible to make a new key by reading the key information held on the eeprom chip to allow a new key to be made.